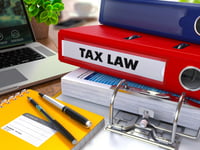 The IRS is moving its national income tax filing day ahead to July 15 as part of a growing effort to stem the financial pain from the coronavirus pandemic, Treasury Secretary Steven Mnuchin announced today.

The move gives Americans three more months to file their income tax returns. Mnuchin said the extension ordered by President Donald Trump will give "all taxpayers and business this additional time" to file returns and make tax payments "without interest or penalties."
This is breaking news which we will update. Please contact us with any questions.