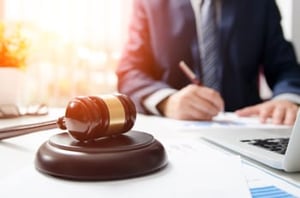 Many attorneys see causation as a legal issue that's outside a financial expert's body of knowledge and expect their financial expert to simply accept a plaintiff's theory of causation. This article explains why this reasoning may be flawed and provides a real-life example of how failure to distinguish damages caused by the defendant from other types of business losses puts an expert's testimony at risk for being excluded.
American Aerial Services v. Terex USA, LLC, No. 2:12-cv-00361-JDL, U.S. Dist. Ct., D. Maine (April 29, 2015)
In commercial litigation, there may be many potential causes of a plaintiff's lost profits, apart from the defendant's actions. Examples include economic and industry trends, increased competition, rising costs, product obsolescence, and legal or regulatory issues. If your expert fails to scrutinize these factors and distinguish damages caused by the defendant from other types of business losses, his or her testimony is at risk of being excluded.
Case In Point
In American Aerial Services v. Terex USA, LLC, a federal district court excluded portions of an expert's lost profits testimony in a Daubert challenge. The reason? The expert adopted the plaintiff's causation theory without conducting an independent analysis.
Here, the plaintiff sued the defendant for damages caused by a defective truck crane the plaintiff had purchased for use in its crane rental and steel erection businesses. In addition to lost profits directly attributable to the company's inability to rent the crane, the plaintiff's owner and president theorized that the company had lost overall revenue and steel erection revenue due to problems with the crane.
The president attributed a significant drop in overall revenues to "marketplace awareness that [the company] was no longer in the crane rental business," leading its customers to question the company's financial health. He also developed a "luster effect" theory to explain lost revenues from the company's steel erection business. According to this theory, the "confidence engendered by having a large piece of industrial equipment opened up business opportunities otherwise not available." Once the crane went out of service, that confidence faded and the company's steel erection revenues began to decline.
The court dismissed the expert's testimony as speculative, nexoting that he "did not analyze financial data or engage in quantitative analysis to either confirm or dispute [the president's] opinion that the company's increase in revenues in 2012 and decrease in revenues in 2013 were related to the Crane." Similarly, the court believed that the expert's testimony regarding the impact of the luster effect was based on nothing more than the president's unsubstantiated theory.
Cause and Effect
Experts can't properly quantify lost profits damages without considering causation. To ensure that your damages theories pass muster in court, ask your experts to independently analyze the link between a defendant's alleged wrongdoing and a plaintiff's damages.