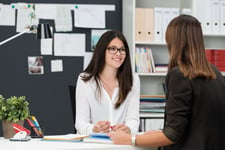 The pandemic changed a lot of things for a lot of businesses, and employers have been struggling to reel in high-quality talent. Increasing pay can help, but it isn't always an option. Fortunately, your benefit plans can also set you apart from the competition. Here are just a few ways you can tweak your benefit programs to help you land new talent and retain existing employees.
Reevaluate Your Benefit Programs
What benefit programs do you offer now? Do these benefit programs appeal to the Workforce of 2022?
It's possible that the programs you offer aren't as valuable to your employees as they once were. For example, if your business implemented remote or flexible work schedules in 2020 or 2021, your benefits will almost certainly need to change. Replacing a parking and transit benefit program with mental health support or better childcare benefits could be just the change your employees want to see.
Gain Intel
Gather as much information as you can from others in your industry and from other local businesses. If you learn where successful companies are spending their money, you can figure out what benefits are most valued.
The SHRM Benefits Survey is a great place to start. The results of the 2020 survey show that employers have been changing their benefit plan offerings in recent years, likely in response to COVID-19. For example, 78% of employer respondents said they increased options for their employees to work remotely, and 39% expanded childcare benefits. You may want to consider doing the same.
But take survey information like this with a grain of salt. Your employees' desires and expectations should be the driving force behind your benefit plan decisions. Talk to your employees about what perks they value most and focus your energy there.
Reevaluate the Company's Benefit Structure
Another way to meet the needs of individual employees is to have a la carte options. Your main benefits (like your health insurance and retirement plan) will likely need to be the same for all employees, but you can offer different add-ons that employees can elect into. For example, if you offered a childcare flexible spending account (FSA), employees with small children can opt in, and employees without children can simply not participate.
To compile the right types of offerings, get familiar with your employees' demographics. Average age, income level, and family situation can dictate what benefits your employees will value. But don't just look at your current employee makeup; track how employee demographics have been changing and take those trends into consideration.
Improve Communications with Employees
Employee turnover is expensive, disrupts the workflow, and can negatively impact morale. One way to help reduce employee turnover is to improve communications with your employees, especially when it comes to your benefit plan offerings.
You're likely required to send annual updates to employees about their retirement plan, but how many other times during the year are you reaching out? It's possible, if not likely, that many of your workers are unaware of the benefits available to them. Remind your workers what benefits they have at their disposal and help them sign up for those programs if they need it. Reach out to your Meaden and Moore advisors if you have questions.
This article was featured in Crain's Cleveland Business on May 14, 2022.