New letters from the IRS will be hitting your mailbox in early 2022.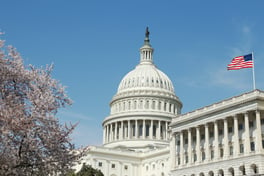 The IRS will send Letter 6475 that contains the total amount of the third economic impact payment and any plus-up payments received. Individuals will need to know this amount to calculate their correct 2021 recovery rebate credit amount when they file their tax return.
The IRS also announced that it would send Letter 6419 with the total amount of advance Child Tax Credit payments taxpayers received in 2021. Families who received advance payments will need to compare the advance child tax credit payments that they received in 2021 with the amount of the child tax credit that they can properly claim on their 2021 tax return.
Taxpayers who received less than the amount for which they're eligible will claim a credit for the remaining amount of child tax credit on their 2021 tax return.
Eligible families who did not get monthly advance payments in 2021 can still get a lump-sum payment by claiming the child tax credit when they file a 2021 federal income tax return next year. This includes families who don't normally need to file a return.
Taxpayers should review the information reported on these letters and ensure that they are accurate. Taxpayers should keep this and any other IRS letters with their tax records. Also, individuals should be aware that they can create or log in to IRS.gov online account to securely access these amounts.
Please
contact us
with any questions.