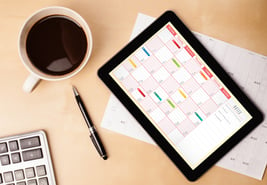 Many of you may have heard by now that the IRS has extended the April 15th deadline one month to Monday, May 17th. This change in deadline only applies to the filing date for 2020 federal income tax returns for individuals and any associated payments of tax due with such returns. Nothing needs to be filed by April 15, 2021 in order to receive this filing and payment extension.
Interestingly, in the official notice released by the Treasury Department and Internal Revenue Service, it was noted that this change in date does not apply to estimated payments that are due April 15, 2021 (i.e. first quarter, 2021 estimates). Also, it appears that income tax returns for calendar year C corporations, trusts and estates will still be due April 15, 2021.
Please note that this announcement has no bearing on what states decide to do with their own filing deadlines. We will have to wait for guidance from all states as to if there will be any change to their filing and payment deadlines.
Finally, the announcement stated that the IRS will be providing formal guidance in the coming days…stay tuned.