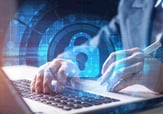 After a three-year lull, merger and acquisition (M&A) volume is expected to rebound to pre-pandemic levels in 2023, according to a recent survey by Citizens Bank. The survey also found that sellers are increasingly seeking guidance from financial professionals to maximize purchase prices. However, there's a new reason for sellers to seek outside advice — to lower the risk of ransomware attacks.

Key findings
Citizens Bank surveyed private equity firms and C-suite executives of U.S. middle-market companies with between $50 million and $1 billion in annual revenue. The results were published in the report, "Citizens 2023 M&A Outlook: Optimism cuts through the headwinds."
M&A volume slumped during the pandemic due to economic uncertainty and concerns about rising prices and interest rates. However, survey participants were cautiously optimistic about M&As in 2023. The survey concludes, "With buyers on the lookout for growth, high-performing sellers could continue to have an edge." It found that 32% of prospective sellers in 2023 plan to hire an outside M&A advisor to help negotiate a higher price. In the 2022 survey, only 18% of sellers expressed an interest in seeking M&A advice from outsiders.
New fraud scheme
Maximizing the purchase price isn't the only reason for a seller to hire an M&A advisor. An emerging fraud scheme has put sellers on the defensive. According to a recent notification from the FBI, ransomware perpetrators are now hacking into the systems of companies negotiating deals and then threatening to release confidential data.
Fraudsters typically gain access to the company's data through trojan malware. After criminals retrieve sensitive, nonpublic information — such as the asking price, financial and personnel records, and confidential emails — they may threaten to go public with it, unless the company pays a ransom. Any information that paints a company and its activities in a bad light can make investors nervous and more likely to derail a transaction. Perpetrators of ransomware attacks understand this, which is probably why the risk of being hacked generally rises when companies engage in M&As.
Prevention tips
It's important for sellers, especially those involved in high-profile deals, to be proactive about preventing and mitigating the effects of a ransomware attack. The FBI recommends that companies:
• Back up critical data regularly,
• Use the cloud or an external storage device to protect backup data,
• Install anti-virus and anti-malware software updates and patches,
• Allow employees to connect their devices only using secure networks,
• Train employees to prevent ransomware attacks, and
• Adopt multifactor authentication and authenticator apps rather than email.
Many companies also implement least-privilege policies and update permission levels when workers change positions or leave the company. If an attack happens, the FBI discourages victims from paying the ransom or negotiating with perpetrators. However, this is a complicated and legally fraught issue. You should involve IT security experts, legal counsel and financial advisors in your decision-making process.
Ask a pro
An ounce of prevention pays off when the deal closes. In addition to getting the books and records in shape, a forensic expert can help fortify the company's defenses against targeted ransomware attacks. And, if an attack does occur, outside experts can help evaluate whether to ignore or meet the hackers demands. Contact us here.