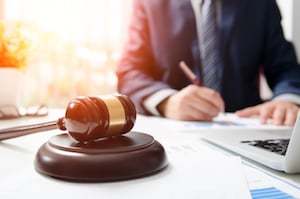 Vague business valuation reports can be confusing and prolong commercial litigation. This article summarizes a recent Wisconsin Court of Appeals case where the court excluded an expert's business valuation report for being ambiguous on several key points.
Swiderski Equipment, Inc. and Alex K. Swiderski v. James Swiderski, 374 Wis.2d 438, No. 2016AP700, Wis. App., February 14, 2017
Back to the Drawing Board
In January 2013, a family-owned farm equipment company decided to exercise its right to buy out the only minority shareholder's interest. Its corporate redemption agreement (CRA) gave the company the option to buy back the stock for a fixed price of $1,000 per share. The fixed price, which had been determined when the CRA was drafted in 1986, was subject to reappraisal under certain conditions.
The Circuit Court for Outagamie County, Wisconsin, ordered the minority shareholder to accept a payment of $510,000 for his 510 shares. On appeal, the minority shareholder argued that his interest was worth more than $1,000 per share. The appellate court remanded Swiderski to the circuit court, ruling that an appraisal was required under the CRA.
A business valuation expert concluded that the shares were worth $615,000 as of December 31, 2012. So, the circuit court ordered the company to pay an additional $105,000 for the minority interest. Again, the case was appealed.
Challenges to the Valuation
This time, the minority shareholder challenged the business valuation on several grounds. Among other things, he argued that:
The expert shouldn't have applied a minority interest discount.
The circuit court shouldn't have instructed the expert to presume, based on previous litigation, that compensation paid to the owner of the company wasn't excessive.
The appeals court agreed that the expert shouldn't have applied the minority discount. It also found that the lower court's instruction regarding compensation would be moot if the expert had, in fact, performed an independent analysis of whether the owner's compensation was reasonable.
Unfortunately, the expert's valuation report didn't make clear whether the expert had applied a minority discount or conducted an independent compensation analysis. Although the report didn't discuss a specific minority discount, it stated that the value was "based on a minority cash flow." And, while the report suggested that the expert had analyzed the owner's compensation, it didn't include any details, such as the use of industry compensation ratios. Assessing whether valuation discounts apply and determining if owners' compensation appears reasonable are standard procedures when valuing a business.
Because the expert's report wasn't clear regarding these issues, the case was sent back to the circuit court for a new valuation.
Words Matter
Swiderski demonstrates the potential consequences of ambiguously written reports. Comprehensive reports provide enough detail to help a judge or jury understand the expert's analyses and calculations, using precise language that leaves no room for question.
© 2018