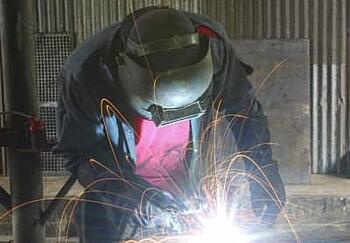 Material Requirements Planning (MRP) systems are powerful tools that balance your supply and demand in your manufacturing operations. Today, many people refer to enterprise resource planning (ERP) systems as well. How do MRP and ERP relate to one another? ERP is an extension of the MRP concept and incorporates the fully integrated operation from order to cash to meet customer fulfillment and satisfaction.
MRP and ERP Software: What Are the Differences?
MRP and ERP have their similarities, but the systems are quite different. The biggest difference between ERP and MRP is that MRP is more of a standalone manufacturing software while ERP software is more integrated and supports several modules for total business control.
MRP is an internal supply chain management system complete with fantastic "what-if" capabilities and all the generated suggestions a planner, scheduler, buyer, inventory manager, etc. could want. So, why aren't you using it? Or, if you are using it, why isn't it working the way it should be?
If you find yourself asking either of those questions, here are some key concepts to look at before you begin to implement MRP. Or, if you're currently running it and struggling, where in your business process should you look in order to optimize what an MRP system can do for you?
At its core, MRP answers a few simple questions:
What do we need?

How much do we need?

When do we need it by?
If you're having problems with scheduling, purchasing, and inventory, most likely it is with the quantity of the item, the timing of the item, or both. We'll look at some pivotal functional areas of your business and what you can do to better qualify those issues and the potential resolutions. Here are a few concepts that will help along the way:
Invest in the setup of your system and the personnel using it: Developing the knowledge, skills, and capabilities of your people will help maximize the utilization of the system's functionality, its adoption, and the trust associated with information accuracy.

Have a documented process: This limits variation and is the foundation for repeatability and success. It is a lot easier to identify discrepancies and errors when you have a known methodology for your processes.

"The Golden Rule": If it is done "physically," tell the system. If it is done in the system, you should "physically" do this.

Real-time reporting is pivotal: If you have the expectation that the best decisions are made when the information being evaluated is both accurate and up to date, then get as close to real-time reporting as you can for best results.
Not only does MRP balance supply with demand, but it's also a harmonization across several disciplines within the organization, including engineering, purchasing, inventory management, sales entry, scheduling, shop floor control, and reporting.
There are other ancillary support systems, but in most small to mid-sized companies, people can have multiple duties and responsibilities over several of these functional areas. That's OK. Just know there are requirements in each of these that are critical for executing MRP successfully. If you're one in an organization that doesn't have a comprehensive team, then it's best to segregate and focus on one functional role at a time, knowing that there may be dependencies that overlap in other business units.
A proactive approach to MRP would suggest an analysis of engineering (specifically your methods of manufacturing and routings), purchasing, inventory, scheduling, and production reporting. It's a holistic approach to your business processes and provides the answer to the question: How good are we when it comes to fulfilling a customer's order?
It's a sanity check for a "go or no-go" on implementing MRP. It's not a test of your inherent knowledge of the business, but rather a test of the system on its data accuracy. Proactively looking at the information the system is providing and testing in a non-live environment to gain greater accuracy and results is a low-risk, high reward route. Test, analyze, evaluate, adjust, and repeat.
Only when you are confident the results can be replicated in your live environment should you adjust the process accordingly. Use the resources provided already by your MRP or ERP systems. These include system guides, help menus, and customer support. You can even propose questions to online forums, talk to an MRP/ERP application consultant, post on user group sites, or reach out to IT and industry professionals on LinkedIn.
A lot of people hear MRP and think it's a quick fix to the problems surrounding planning and scheduling. Unfortunately, it's not something that can be suddenly turned on and all the problems go away. If your system is giving you poor results without MRP, expect more of the same. The solution is that everyone still needs to enter the correct data in order for the MRP system to process it accurately.
It takes a team effort to critically follow your business processes in the system, identify potential discrepancies and variances, and then fix them. MRP can be a great tool if the data is there and your team is executing properly, but it will be very challenging for your organization if any one segment is not up to par.
Data drives decisions, and an MRP system can give you the power of operational data to help you better run your business and delight your customers. When employed properly, technology is a great tool. Interested in learning more about how MRP works or the similarities and differences between MRP and ERP software, contact us today.
Image via Gualberto107/FreeDigitalPhotos.net