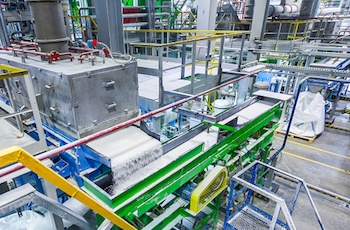 Are you a small to mid-size manufacturer who has been hurt by imports? If so, you may want to reach out to The Great Lakes Trade Adjustment Assistance Center (GLTAAC). This organization is a federally funded, non-profit that assists manufacturers in Indiana, Michigan, and Ohio that have been impacted by foreign trade.
GLTAAC is part of the federal Trade Adjustment Assistance for Firms (TAAF) program. This program is funded by the U.S. Department of Commerce through the Economic Development Administration (EDA).
TAAF is the only program designed to help import challenged firms. For 36 years, GLTAAC has used the TAAF program to help manufacturers in Indiana, Ohio, and Michigan. Their clients have received matching funds up to $75,000 to help with projects critical to their success.
Businesses may be eligible for TAAF if they meet the following requirements:
Your firm must be directly impacted by imports.
Your sales must be down 5% or more.
Your average employment must be down 5% or more.
Companies must be an independent company or a wholly owned subsidiary with headquarters in Indiana, Michigan, or Ohio.
You must have been in business for two years.
Contact GLTAAC if you feel your business meets these qualifications. There is no cost to find out if you are eligible. GLTAAC will help assist you in confirming your company's eligibility, gather the appropriate information needed for your application/petition and help you with the application/petition process.