Economic Injury Disaster Loan Program
The Small Business Administration (SBA) announced this week the availability of an Economic Injury Disaster Loan program. The SBA has announced that they are working directly with state governors to provide targeted, low interest loans to small business and non-profits that have been severely impacted by the Coronavirus (COVID-19). The loan program will provide working capital loans of up to $2 million that can provide vital economic support to help overcome the temporary loss of revenue that businesses are currently experiencing.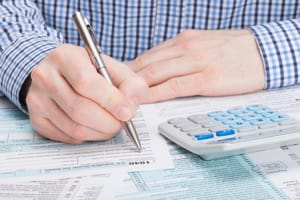 To learn about the loan program go to https://www.sba.gov/funding-programs/disaster-assistance/economic-injury-disaster-loans
Relief for existing 7(a) and 504 SBA loans
The SBA issued an information notice on 3-10-20 to remind SBA lenders of their authority to grant relief to SBA borrowers in the form of deferred payments. Deferral periods are as follows for the listed loan programs:
• 7(a) loans- 6-month deferral for loans not sold on the secondary market. For loans sold on the secondary market a 90-deferral period is available. Extending the deferral period requires investor consent
• 504 loans- limited to the lesser of a 6-month deferral or 20% of the original amount
Borrowers interested in applying for the deferments should contact their commercial bank for the 7(a) deferment or the Certified Development Company (CDC) administering their 504 loan. Please contact us with any questions.