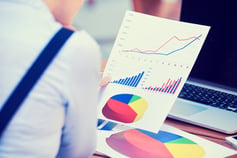 On March 25, 2022, the PCAOB issued their "Spotlight 2021 Conversations With Audit Committee Chairs". It is a great read for all audit committee members, as well as provides good takeaways for not just public companies, but non-public companies as well.
In the publication, the PCAOB summarizes the conversations their inspection staff had with various audit committee chairs. Their discussions included several topics, including:
Required communications between audit and audit committee (frequently centered around goodwill accounting and impairments and revenue recognition)
Discussions held with the audit committee outside of the required communications (such as perspective on management/tone at the top and big-picture business trends)
Auditor strengths and areas for improvement
Discussion of PCAOB inspection reports
Quality control systems at audit firms
Auditor's use of technology (including increased use and potential challenges)
Information outside of the financial statements (such as environmental, social, and governance matters)
Read the full publication here.
Please contact us if you have any questions.