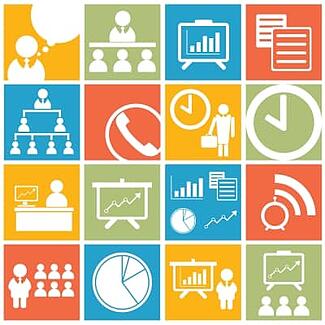 Imagine this: It's 9 a.m. on a beautiful Monday morning and the owner of a flourishing company is sitting at their desk enjoying that morning cup of coffee when in walks the Controller. The Controller smiles and says, "I'd like to thank you for 25 great years, but I've decided to retire and pursue my passion of ice fishing in Antarctica. You got me for 12 more months!" While this comes as a complete surprise to the owner, this news is already a distant thought. One year is plenty of time to find a new Controller, right?
Well, this scenario may be a bit far-fetched since 40% of baby boomers say they will work until they die (baby boomers are reaching age 65 from 2011-2029)*. Employee turnover in the workplace, even in management positions, is inevitable and at times unpredictable.

With this in mind, business owners should start planning for employee turnover today instead of formulating an emergency plan tomorrow. Not only should owners create plans around management in financial roles, but consideration should also be given to key employees in human resources (HR) and information technology (IT) departments as well.
Steps to Planning for Employee Turnover
Ask employees to log their responsibilities – Employees should identify their daily, weekly, monthly, quarterly, and annual job responsibilities. Detailed information on how long it takes to complete a task compared to how long they feel it should take can help create efficiencies.

Ask questions – It's important to understand the "why" of everyone's responsibilities. This will help evaluate if a task is a high priority or can be eliminated altogether. Also, understand "how" these responsibilities are carried out. What tools are being used? Who has access to these tools?

Develop or update internal control manuals – This is a great time to develop or update old manuals using your knowledge of each employee's responsibility. Manuals can be implemented based on an employee's title (i.e., staff vs. management) or based on each department (accounting vs. HR).

Assign an "understudy" – Once you understand an employee's duty, you can move forward in designating and grooming a backup or replacement. Make sure to assign an employee who has the skills in place. Request that they learn hands-on by doing a day-long shadow if necessary. The backup can now be used during vacations or whenever there is a need. If you are a smaller company with limited staff, consideration should be given to outsourcing the function in your succession plan. For example, payroll processing is a common function that companies will outsource.

Require the use of network systems – Employees have a habit of saving important information on the desktop of their computers. Companies with IT departments will most likely not have issues accessing these documents or retrieving important emails after an employee has left. Unfortunately, there are situations where this is not true, and now management is unable to produce important documents or will have to "recreate the wheel." Stress the importance of saving information on the company's network. No network system in place? Now's the time to go shopping!

Retired doesn't mean gone forever – While some individuals dive right into retirement without a care in the world, some struggle with the transition. Consider hiring a retiree as a consultant for a short period of time to assist in training and transition of the new employee.
It's never too late to start planning for employee turnover. Accepting the inevitable fact that employee turnover will occur will help keep your business on track. Continue following our blog for more helpful advice to strengthen internal controls within your business. We're here to help you remove the fiduciary risk from managing your employee benefit plan.
For another blog about employee management, check out:
Best Practices: How to Prep for an Employee Benefit Plan Audit
*As reported by AARP, Inc.
This blog was co-authored by Kendra Philon:
Kendra Philon is a Manager with Meaden & Moore. In this role, Kendra assists in the planning of engagements, supervising staff, preparing financial statements and tax work, and working with clients to find solutions to problem areas, and developing ideas for growth. She works directly with numerous not-for-profit organizations performing both attestation and tax services. In addition to her not-for-profit experience, Kendra also conducts audits of 401(k) plans, pension plans and a wide variety of corporate engagements including manufacturing clients.