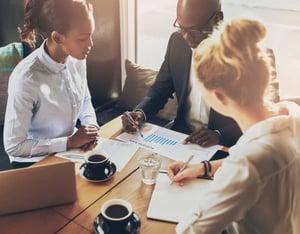 Employee stock ownership plans (ESOPs) are some of the most versatile retirement plans on the market. Not only can they provide ESOP company employees with cost-free retirement savings, they can also serve as guaranteed exit strategies for small business owners. For ESOP-eligible businesses, these plans can be a great addition to their benefits package, but only if they operate their plans properly. Three best practices that all ESOP companies should adopt are discussed below.
Corporate Governance
ESOPs are regulated by an assortment of Federal and state laws, including:
• The Employee Retirement Income Security Act of 1974 ("ERISA")
• The Internal Revenue Code of 1986 ("IRC")
• Treasury regulations issued by the Internal Revenue Service ("IRS")
• State regulations
Each governing body will request specific information about your plan and its operations, and keeping up with the reporting requirements will be daunting if you're not prepared. Having a strong corporate governance structure will help ensure your organization files these reports timely and your plan performs at its best. A good corporate governance structure for ESOP companies should consist of:
A Board of Directors
The board of directors has a fiduciary duty to act in good faith and in the interest of the company and its shareholders. They do this by overseeing senior management, reviewing strategic decisions, and ensuring day-to-day operations run smoothly. But the board of directors in ESOP companies must also ensure the ESOP is fulfilling its purpose. They must confirm that the plan benefits all participants, not just senior management. And most importantly, they will have the final say in who oversees and runs the plan.
Trustees
An ESOP trustee should be appointed by the board and can be somebody within the organization (like the CFO) or an external party (for example, a lawyer or Trust Company)). The Trustee has authority and discretion over the plan assets. They will be the legal shareholder of company stock held within the trust and responsible for establishing the annual stock price. They must act prudently at all time and act solely in the interest of the plan participants.. Because trustees are fiduciaries, management should ensure whoever they hire has the appropriate background and experience as an ESOP Trustee.
Corporate Officers
The organization's officers are integral to ESOP company corporate governance because their decisions influence the Company's performance and ultimately the value of the stock. They are the ones making strategic decisions and managing risk which has an impact on the performance of the company, the stock price and ensuring a successful investment for ESOP participants.
Culture
Cultivating an ownership culture must start with firm management. Your team leaders should be willing to discuss company performance with employees, and employees should feel excited to drive change within the organization. For a good ownership culture to function, provide performance data to your workers, train them how to interpret that data, and encourage them to offer suggestions for change. Be open to feedback and give your workers freedom to explore within the confines of their positions. These small adjustments can change already good employees into loyal, reliable, and hard-working employees who value their employer and their benefits.
Communication
ERISA requires ESOP companies to communicate plan activity to participants on an annual basis. But even without a legal requirement, you would be wise to establish lines of communication with your shareholders. It is important they be made aware of the plan's goals and the company's financial milestones. Part of having a strong ownership culture is sharing the company's successes and failures with employees.
When you send your annual ESOP mailing, consider holding a meeting or webinar to discuss the results with your participants. Let them ask questions and educate them on why their ESOP is valuable. We also recommend that you hold regular meetings to discuss company initiatives. You may choose not to share the full financial picture, but if you want your employees to value ownership in the company, you must bring them in for big decisions and hear their ideas.
If you are considering an ESOP or would like to discuss your Company's performance with one of our professionals, contact us today.