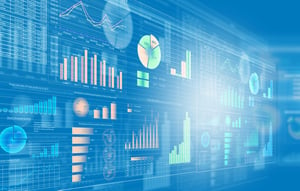 I hope this finds you as well as possible in our current situation. I wrote this prior to the "stay at home" order that was issued, but now this takes on even more urgency because of all the unknowns that currently exist. This is a rapidly changing situation with announcements made almost daily with little advance notice. If you haven't already, I'd suggest signing up for our alerts to keep up to date.

Here are some things to think about doing to help your business make it through these trying times and be positioned to bounce back when this is all over.
Cash is king.

How can you speed up cash inflows and reduce cash outflows?

Have you been thinking about taking credit card payments, or virtual card payments?

Now may be the time to put that program into place (call your banker!) so your customers can pay you faster and use credit so you're less likely to be impacted by their cash flow issues.

If you already have this in place, remind your customers if you have to call to collect.
Invoice as fast as you can and start calling to collect sooner.

If you're thinking about how to keep certain employees busy due to changes in the business, this is a good place to reassign people to.
Enforce your credit policies and keep an eye on limits, the age of your receivables, etc.
If you're due a refund, then file your taxes and get it even though the deadlines are pushed back.

Same goes for any funds you can get right now – work on getting them ASAP.
Take a hard look at your expenses.

What's necessary and what can be delayed or eliminated?

Do it now and don't wait.

Every dollar is precious and the sooner you delay or eliminate expenses the more cash you'll have later to help make it through this.

For example, do you normally buy season tickets that you can cancel or delay?
Are there annual events you can skip this year – golf outings, conferences, etc.?
Can you cut back on certain services or negotiate a better temporary rate for the next few months with certain vendors?
Can you defer anything?

Maybe your landlord will let you make a reduce rent payment and catch it up by the end of the year?

Maybe you've got an installment payment on some new equipment you're not going to need right away now – can you delay it?
Use the full payment term period on your payables.

You may have paid quickly in the past, but for now don't write a check you don't have to.

You can always go back to paying quickly later.

Work with your vendors to set up payment plans.

Instead of paying a $20,000 software licensing fee all at once, can you pay it over 4 or 5 months?

If you ask, I'm sure most vendors will work with you right now.
Forecast your cash flow.

And if you've already updated your cash forecast, start thinking about different scenarios.

What if your largest customer shut downs?

Plan for it now so if/when it happens you're ready and can make quick, decisive decisions to help your survival prospects.
Call your banker, insurance broker, and anyone else that you may need soon.

Start the dialogue now, especially if you think you may need to talk to them at some point due to a covenant failure, or possibly needing to file a claim.

Also, see if they have any advice on what you should be doing right now.

Are there any programs they know of that could help you, like the

SBA Disaster Relief assistance

program?
Do they know of any programs in process that you should be keeping an eye on and do they have an email list you can sign up for to get updates as new programs become available?
Should you draw on your line now in case availability gets reduced later?

Are any emergency sources of cash available at higher rates in case you need them?
Consider reaching out to us about our

insurance claims services

to start the discussion about possible strategies for submitting claims and steps you should be taking right now to help make those claims successful.
Obviously, there's a lot more to all this than a simple blog post can address. However, if you haven't done any of these things, I'd highly recommend you get started on them immediately. Being proactive right now and getting creative with your cash flow will help you make it and come back strong later.
We want to help businesses and their employees survive this if we can. Especially right now. Contact us and let us help. Good luck and see you on the other side.