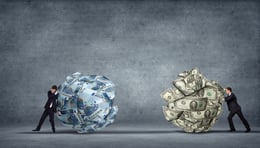 On Friday, October 23, 2020, Ohio Governor DeWine in conjunction with the Ohio Development Services Agency announced two new COVID Relief grant programs for Ohio companies that will provide more than $162 million in grant support.
One of the programs is focused on all small businesses with less than 25 employees. The other is specifically for Bars and Restaurants that are permit holders under Ohio's Division of Liquor Control.
Applications for the programs will open on November 2, 2020, and will be on a first come, first served basis. Small business owners should work to prepare their required application now and file it on November 2, 2020.
For the Small Business Relief Grant:
These will be grants up to $10,000.
Must be a for profit entity.
Have to have less than 25 employees with W2 wages.
Have to have been in business continuously since January 1, 2020, with exception of COVID related shutdowns.
Will be awarded on a first come, first served basis. Of the funds available in this program, $44 million has been allocated so that each county will have at least 50 grants and then the balance of the funds will go to additional applicants.
Grant funds can be used to reimburse eligible businesses for the following expenses because of revenue loss or unplanned costs caused by COVID-19:

Personal protective equipment to protect employees, customers, or clients from COVID-19.
Measures taken to protect employees, customers, or clients from COVID-19.
Mortgage or rent payments for business premises (personal residences explicitly excluded).
Utility payments.
Salaries, wages, or compensation paid to contractors or employees, including an employer's share of health insurance costs.
Business supplies or equipment.
For the Bar and Restaurant Assistance Fund:
These are $2,500 grants for on-premise liquor permit holders. These can be received in addition to the small business relief grants described above.
The Ohio Department of Commerce Division of Liquor Control has more than 15,000 permit holders that qualify for the assistance fund. This applies to roughly 30 permit types, including bars, restaurants, breweries, distilleries, wineries, casinos and private clubs. They include permit types listed on the

Ohio

Development Services Agency's website.
These permit holders need to have had an active on-premise permit as of close-of-business October 23, 2020. The business does not have to be currently open but must have an active liquor license.
All such permit holders will be eligible (and presumably have access to one of these grants).
Funds need to be used on COVID-related expenses due to business interruptions caused by the pandemic.
Other Ohio CARES Act funding will be distributed as follows:
$50 million for rent, mortgages, water and/or sewer assistance: Ohioans with an annual income at or below

200% of the federal poverty level

can receive assistance dating back to April 2020.
$62 million for rural and critical access hospitals.
$100 million to higher education: This funding will support critical services on campuses for COVID-19 testing and mental health services.
$25 million to nonprofits.
$20 million to arts organizations.
We are currently awaiting additional details on the application process for these funds and will update this once that information is made available.
If you have questions or would like to apply for the any of the above funding, please contact us.