Unless you were just released from prison or escaped the rock that you have been living under for years, you have probably heard of the emerging technology coined "blockchain." Furthermore, if you conduct business in Cleveland or live in the area you may have heard of the local movement Blockland. I know the hype around this word gives you that same queasiness you feel when people say words or phrases like "lit," stay woke," or "bae." You must fight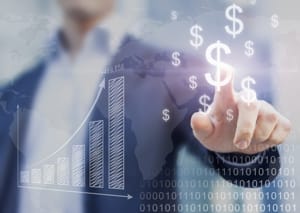 the urge of punching a wall but instead immerse yourself in something new. There have been a lot of articles comparing the beginning of the internet to where we are today with blockchain. If correct, we are at the dawn of something spectacular, a technology that can transform not only the way we do business but how we live our daily lives. As Beth Mooney, CEO of KeyBank stated at the Blockland Solutions Conference "If you hate change, you will really hate extinction."
What is Blockchain?
For those of you who have not heard of blockchain, here are the basics. Simply stated, blockchain is a decentralized, distributed ledger. It is the underlying technology behind cryptocurrencies, like Bitcoin. It is not to be confused with speculatively trading cryptocurrency, though. Blockchain gives us the ability to securely transfer assets, assets of all types, peer-to-peer or business-to-business without a third party. If you are struggling to get over the whole cryptocurrency and Bitcoin hype, consider this analogy: Bitcoin is to blockchain like email is to the internet. The internet is what fuels all email applications, similar to blockchain and cryptocurrency.
Blockland is a Cleveland initiative lead by local auto-dealer CEO Bernie Moreno. The goal is to be a global leader in blockchain solutions and in the process transform the City of Cleveland and our economy.
"Our initiative seeks to establish Cleveland as a significantly relevant technology center by being a leader in blockchain solutions, with the goal of massively growing employment that benefits the entire Cleveland community."
Blockland sets to build an ecosystem of technology so tech start-ups, research teams, and current enterprises look to Cleveland as the blockchain hub and therefore transform Cleveland to the Silicon Valley of the Midwest. Sounds like a tough task, right? Where do you begin?
Blockland sees three major factors: Community buy-in, Government buy-in, and education. On some level, they have buy-in from all three. This was more than clear at the Blockland Solutions Conference I attended in December. World Leaders from all facets of the technology industry convened on Cleveland to see what we are cooking up. The conference was a true mix of community leaders, local and state government officials, technology leaders and executives, coders, developers, enterprise management, and of course the CPAs and lawyers of the world. Some of the most notable speakers were Mark Hurd, CEO of Oracle Corporation; Jerry Cuomo, Vice President of Blockchain Technology at IBM; John Donovan, CEO of AT&T Communications; Larry Sanger, Co-founder of Wikipedia; and Nick Szabo, considered to be one of pioneers of the industry.
Community Buy-In
Let's take a deeper dive for examples of the three major factors for a blockchain ecosystem, starting with community buy in. JumpStart, along with other funds from Ohio, announced plans to invest $100 million in startups that have a focus in blockchain technology for business or government. Flashstarts, a local venture fund, announced a $6 million pre-seed fund for blockchain startups. Jumpstart also announced an additional $200 million investment over the next three years specific to blockchain companies that take advantage of Ohio's Opportunity Zones. Simply, Opportunity Zones are a product of the recent federal tax reform bill which allow a taxpayer to reinvest proceeds from the sale of an eligible business or property into an Opportunity Fund. This opportunity fund will invest in one or more businesses or properties located within a qualified opportunity zone – usually low income, depressed areas designated by the State.
Government Buy-In
The State of Ohio has bought in to the technology as well. Their main message throughout the conference was "we want your business." "We're doing this to plant the flag in Ohio as a national and international leader in blockchain technology," stated Ohio State Treasurer Josh Mandel. Mandel was the key player in Ohio becoming the first state to accept bitcoin as payment for 23 different types of business taxes. Ohio is leading the way and sets to create a regulatory framework that supports Blockchain and other technology companies. Rather than be a hindrance on early-adopting companies, Ohio looks to be a part of the solution and a key partner.
Education
Finally, the last and maybe most critical factor in getting Cleveland off of the ground with Blockland is talent and education. Case Western Reserve, along with Cleveland State University and Cuyahoga Community College have partnered together to form the "Cleveland Blockchain and Digital Futures Hub." The think tank will focus not only on blockchain but other technologies like internet of things, artificial intelligence and augmented reality. The hub is in its early stages but the idea is to foster collaboration between the universities, not competition. It will be a home for researchers and students to work on their technology ideas or startups. An R&D lab, for example. Businesses with an interesting use case, small or large, can partner with researchers and see if their proof of concept can be a success. Another goal of Blockland, is to train and certify 1,000 coders in blockchain development. All three northeast Ohio schools are adding blockchain to their curriculum and even some specialized certifications.
Over the three days I spent at the conference, two things became increasingly clear to me: Blockchain is real and Cleveland is hungry. When you combine a supportive regulatory framework, access to a talented pool of developers and designers, connection to capital, and university collaboration on research and development, you can really start to see the development of the ecosystem. All of these ingredients allow the ecosystem to work alongside one another, without friction, towards a common goal. Rather than shy away from something that is new, I urge everyone to take a look at both the blockchain technology and the local movement Blockland; immerse yourself in the technology and see if there is an opportunity within your business. As was stated earlier, persistence and community collaboration will be just as important as capital.
Please contact us today if you have any questions.