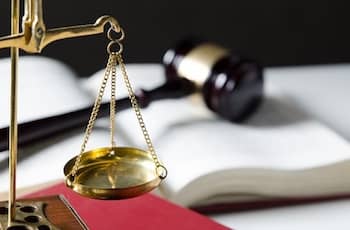 The Defend Trade Secrets Act of 2016 creates federal subject matter jurisdiction over civil actions for trade secret misappropriation. This article summarizes the key advantages and provisions of the new law, including the expanded legal remedies and immunity notice requirements for employees, contractors and consultants.
Take Advantage of New Federal Jurisdiction
The DTSA is patterned after the Uniform Trade Secrets Act, which is similar to trade secret laws in most states. But the DTSA allows litigants to seek consistent relief nationwide, avoiding inconsistent state laws.
It also enables litigants to bring all types of intellectual property claims in federal court. Under prior law, federal courts generally couldn't hear trade secret cases unless federal jurisdiction was based on diversity of citizenship.
The DTSA expands trade secret relief beyond what's currently available in many states. It doesn't generally preempt state law. Rather, the DTSA allows trade secret owners to pursue federal civil remedies in addition to applicable state-law remedies.
Understand the Remedies
The DTSA authorizes compensatory damages for an owner's actual losses caused by trade secret misappropriation, as well as damages based on the defendant's unjust enrichment. Or, when determining actual losses isn't feasible, the law allows courts to award reasonable royalties. These damages are similar to those for other types of intellectual property, such as patents. Valuation experts have routinely assessed the damages calculations for such cases.
Federal courts may also grant injunctive relief to prevent actual or threatened misappropriation. Owners are entitled to exemplary (punitive) damages, up to two times compensatory damages, plus attorneys' fees for trade secrets that are "willfully and maliciously misappropriated." Additionally, the DTSA permits owners to seek ex parte seizures of trade secret materials if they're able to show "extraordinary circumstances." For example, ex parte seizures may be granted to prevent imminent disclosure or flight to another country.
Disclose Whistleblower Immunity
The DTSA gives whistleblowers immunity from trade secret misappropriation claims if they disclose trade secrets to an attorney or government official for the sole purpose of reporting a legal violation. The whistleblower provision preempts inconsistent state laws.
Employers are also required to include notices regarding the whistleblower immunity provisions in "any contract or agreement with an employee [including contractors and consultants] that governs the use of a trade secret or other confidential information." Failure to provide immunity notices could result in loss of the right to seek exemplary damages or attorneys' fees against an individual.
Work Together
To preserve the rights of trade secret owners, help clients provide immunity notices in their employment and contractor agreements and other relevant documents and consult a valuation expert for assistance calculating damages in trade secret cases under the new law.