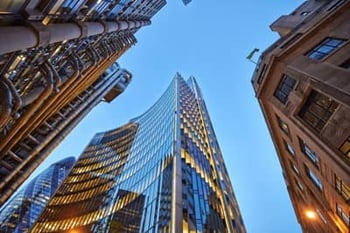 Business Interruption insurance exists to restore the likely profits lost after an insured peril. Hotels face unique challenges demonstrating their losses following such perils as earthquakes, hurricanes, floods and fires. Those challenges increase if rebranding is part of the conversation.
Without describing all facets and limitations, most policies compensate the hotel for revenues lost less expenses that do not continue, plus any "expenses to reduce loss" incurred. One of the first challenges is demonstrating lost room revenue. Simply said, the two primary factors influencing lost room revenue are the expected occupancy and average daily [room] rate, (ADR).
Q: What occupancy and ADR did the hotel expect to achieve during the loss period had no event occurred?
Q: Is the expected occupancy and ADR supported by historical trends of the hotel and the competitive market set, as well.
Introduce branding or de-branding to the mix and the complexity increases.
Hotel operators wrestle with the advantages and disadvantages of operating as an independent, boutique property or as part of the hotel chains with which we are all familiar.
The change from a branded hotel to an independent hotel or vice versa can have implications regarding the hotel's occupancy, average daily rate and overall revenue levels. If a hotel suffers an insured peril in the midst of a branding or de-branding process, it will be necessary to allocate the overall loss of occupancy and average daily rates to the branding or rebranding effect versus the loss attributed to the insured peril.
For example, one of the risks of changing from a branded hotel to an independent hotel is customer distribution. When a hotel goes independent, it loses its brand identification. As a result, the customer base may no longer recognize the hotel because it is an independent.
Branded properties have access to the brand reservation system, which can deliver a large portion of the hotel's occupancy. A brand's loyalty program can also generate a lot of demand, something an independent hotel loses when it de-brands, unless it creates its own loyalty program.
The review of historical occupancy and revenue trends to anticipate the hotel's performance will need to be refined to account for the rebranding effect. Doing so could lead to lower or higher projected occupancy and revenue levels, had no rebranding gone into effect.
Rebranding can affect projected loss period expenses, also. The process of de-branding to an independent hotel may require various new expenses previously performed at the brand level and covered by franchise and other fees. These new efforts and expenses may include strategic planning, marketing, social media and public relations expenses that facilitate this transition and support independent operations. It may also include expenses associated with the replacement of the previous brand's collateral materials, including linens, employee uniforms, china, utensils, menus, etc.
The costs associated with the rebranding efforts need to be understood and quantified in an effort to better capture those expenses that did not continue as a result of the loss event. Quantifying those expenses will result in a more accurate projection of expenses that would have been incurred, had no loss incident occurred.
Hotel business interruption claims can be complex matters, especially when its path crosses with the hotel's own rebranding efforts. Meaden and Moore's professionals offer experience and expertise in the hospitality industry to work with its clients to solve these matters and offer solutions.