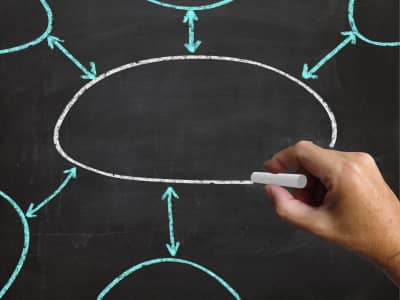 Business processes are the foundation of your business and the building blocks upon which you construct your enterprise resource planning (ERP) system. When your personnel understand the processes, they can make connections between daily activities and value. ERP systems should be augmenting your business processes and leveraging the foundational knowledge of your personnel.
However, there is a tendency to focus on features and enhancements of the ERP system instead of on the process. In order to create efficiencies with your ERP investment, let's get back to the basics of understanding your business processes and why companies should spend more time on business process improvement and less time tailoring your ERP solution to broken or ineffective methods. Below are a few takeaways on why business process improvement is important.
Continuous Business Process Improvement Helps to Define ERP Application Requirements
First and foremost, business process improvement provides a clear roadmap to help you to define your ERP application requirements. The goal is to get your business from point A to point B as efficiently as possible. Your people are the drivers of your business vehicle. The ERP system provides the horsepower. Business processes are the missing element, the map, that guides the driver to where they are going.
Without a map to give direction and provide directions/instructions/methods/practices on how to guide your personnel, how do you know where they're going? Are you heading in the right direction? Are you running an effective process? The fact is that if you can't tell where you are today or where you're headed, you may have an issue.
We agree that your software should augment your business. Most software systems help streamline your current processes, create efficiencies, and communicate information more effectively. However, software cannot fix a broken process, or an ineffective one. When this happens, your system can actually make matters worse via GIGO (garbage in, garbage out) and things can quickly spiral out of control.
Business Process Improvement Leads to Cost Savings
The ERP system is not simply a data repository, but rather a decision-making tool. Efficiency, throughput, quality, responsiveness, and flexibility are how you compete in the market – not just on price. These elements are also a part of your business process design. When these elements are out of sync, costs increase. You can only protect and expand gross margins if you can control all of your internal costs. Reduce costs by focusing on continuous process improvement in the workplace.
Process mapping will assist companies in identifying gaps in their current activities. Process maps provide a visual graphical tool to help you gain insight, linking your people/departments with tasks and activities. They provide clear vision to managers and senior managers on redundancies and inefficiencies within the organization.
Creating the "as is" and "to be" process maps involves all of your key stakeholders (both internal and external) to collaborate together to "own" new solutions. When you can define what success looks like, and provide your personnel with guidance on how to achieve success, performance in your organization will increase. It's exciting when everyone is on the same page, and the daily "fires" will become fewer and farther between.
Business Process Improvement Drives Better Customer Service & Profitable Growth
We maintain that customer satisfaction is the best way to profitable growth. In order to remain competitive and to provide superior customer satisfaction, continuous process improvement should be taken into consideration. Take a look at your current business process and see if there are any holes or room for improvement. Bad processes have a long-term lasting impact, where as good healthy processes will help keep you profitable and your organization structured, yet flexible in times of change.
Remember, continuous process improvement should be a fundamental strategy in any organization and should treated as a journey, not as a destination. To learn more about the importance of business process improvement, contact us today.
Image via Stuart Miles/FreeDigitalPhotos.net