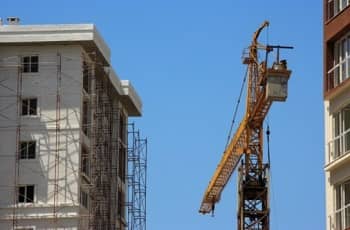 We often read and hear in the news that there is a serious problem in America due to the significant skills gap between candidates and the needs of employers. This disparity impacts all industries, but arguably none more than the construction industry.
Not only did construction lose more jobs than any other industry during what has become known as the Great Recession, but many of the workers who found employment elsewhere have not returned to the industry (source: Bureau of Labor Statistics).
What's more, the industry is one of the oldest in terms of workforce age, and as we all know, the baby boomers are nearing retirement. This problem is worsened by the fact that there are a decreasing number of young people interested in construction.
In fact, a recent survey completed by the Associated General Contractors (AGC), indicated that 73% of contractors are finding it difficult to find qualified candidates to meet their hiring demands for not only trade positions but also project managers and estimators.
It would be one thing if the construction industry was stagnate or even suffering from recession. Quite the opposite is true, which has been spurred by a multitude of factors including low interest rates, strong housing demand, expectations of infrastructure spending, you name it, construction is among the fastest growing industries in the nation.
In one example, 73% of respondents to a national survey conducted by the Associated General Contractors (AGC), indicated that they expect to increase their payrolls in 2017. In Ohio, construction employment is expected to increase by 12% from 2014 to 2024, second only to the healthcare industry (source: Ohio Labor Market).
Here in Northeast Ohio, that same source indicated that construction employment would increase by approximately 23% from 2012 to 2022, the highest increase of any industry (source: Ohio Labor Market Review).
This paradigm not only increases the cost of construction labor, but also contributes to safety concerns.
For instance, a similar AGC survey resulted in a whopping 87% of respondents saying that underqualified workers is their number one safety challenge. In response, 52% of contractors surveyed plan to increase their investment in recruiting and training in 2017.
Presumably, these additional labor, insurance and healthcare costs, plus the cost of inefficiencies and delays, are being passed along to project owners, contributing to economic inflation.
So what can be done?
Again, one response is additional recruiting and training efforts on the part of contractors. This trend appears certain to continue as Union apprentice programs and overall Union membership continues to wane.
Others contend that more emphasis should be placed on opportunities in construction and other trade in high schools. This would seem attractive to the right candidate, particularly in light of soaring college costs, student loans, and an uncertain job market for many college graduates.
Perhaps we can learn from other countries who have suffered much less from the Great Recession in terms of blue collar job loss?
A recent article in the Economists magazine noted that Germany's employment was "barely affected" during the Great Recession. The article credits Germany's success in part to its robust apprenticeship programs. In fact, other countries such as France are attempting to emulate these programs.
Hopefully, here in America we can find the right balance of recruiting talented young people into the industry, while at the same time allocating more resources to training the industry's existing workforce.