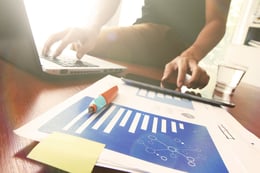 The Treasury Secretary stated in an interview on Tuesday, April 28th, that Treasury would audit Paycheck Protection Program Loans over $2 million. Then on Wednesday, April 29th, Treasury and the SBA updated their FAQ with Q&A number 39 stating that the SBA would review loans over $2 million (and any others they deem necessary, so being under $2 million isn't a guarantee they won't look at it) when the applications for forgiveness are submitted.
Both of those comments relate to this certification in the PPP loan application – "'[c]urrent economic uncertainty makes this loan request necessary to support the ongoing operations of the Applicant.' Borrowers must make this certification in good faith, taking into account their current business activity and their ability to access other sources of liquidity sufficient to support their ongoing operations in a manner that is not significantly detrimental to the business." Which is mentioned in Q&A item 31 and 37 in the previously referenced FAQ.
What does any of this mean? If you got a PPP Loan, there's a chance the SBA will review your request and forgiveness application, and if you got a loan of $2 million or more, then they're going to review your request and forgiveness application. What will they ask for or look at? They haven't said, as Q&A number 39 states "Additional guidance implementing this procedure will be forthcoming."
While we wait on guidance what can you do to get ready for this potential audit/review? You likely have a lot of this information available already based on your assessment of need when you applied for the loan, so just pulling it together and getting it in one location is all you need to do.
Review correspondence and documentation concerning your company's decision to apply for the loan and gather them in one location to prepare for the eventual request.

Meeting minutes discussing options with and without the loan.
Correspondence could be emails discussing the various options, memos sent out to employees detailing layoffs, pay cuts, etc.

Review your comparison of plans without the loan to plans if the loan was obtained.

What was your 13-week cash flow with and without the loan?
Did you have plans to reduce staff without the loan?

Was this discussed in a manner that could be documented if not done already?

Did you already reduce staff and reduce pay and once you received the loan you were able to increase pay and hire them back?

Document who was terminated, what pay cuts were done, and then document the reversal of those terminations/pay reductions once funds were obtained.

Were there any costs you deferred so you could keep paying staff and employees that this loan allowed you to catch up on by covering payroll for a few weeks?

Document what was deferred and why, and how that allowed you to continue to employee personnel while you waited for help.

Did your revenue, profits, or other key performance indicator(s) decline?

Did you fail covenants in Q1?

Did backlog or future orders decline compared to historical amounts in the same period?

Were there fewer bid opportunities?

Anything that is an indicator of a negative impact either now or in the future that had you considering reducing staff, document it and gather the supporting calculations.

Consider gathering industry articles, public company announcements, etc. that you can gather that support that your industry was impacted and how those situations are like the one your company faced.
If you would like to discuss further, please contact us. If you need help gathering the above information or would like us to review what you do have to provide further suggestions, please contact us. We will continue to generate updates as more information becomes available.