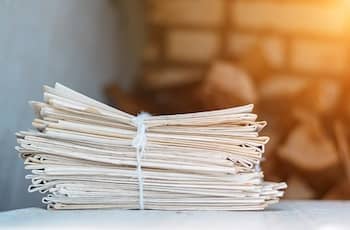 The following overview of publishing industry trends is part of a larger series of industry reports that will be published between August and October 2017 for the benefit of our subscribers. Data and information provided is cited from IBIS World, a global business intelligence leader specializing in Industry Market Research.
In 2016, the information industry for Meaden & Moore clients was comprised mostly of newspaper publishing companies. These clients experienced an average decrease of 4% in revenue in 2016. Although, due to a large decrease in operating expenses, Meaden & Moore clients in the information industry showed a 19% increase in net income. This decrease in revenue was experienced by the newspaper publishing industry as a whole, which has been declining at a rate of 6% for the past five years.
This decrease in revenue is largely caused by the continued growth of digital media and the decline of print news. The industry as a whole is consolidating into the few remaining profitable publishing companies, and many smaller companies are exiting the industry altogether. New business models that focus on online content are slowly becoming adopted to combat the decline.
Over the next five years, the industry's revenue is expected to continue to decrease at 5% as the popularity of print media continues to fall. The main source of revenue for publishing companies is the sale of advertisements. Print advertising expenditure is expected to decrease about 5% annually in the coming years, despite a projected increase in total advertising spending. This shows that the popularity of print advertisements is falling when compared to other forms of advertising, particularly digital advertisements, which can target consumers with greater accuracy. This will hurt revenue for the industry as a whole, and force more companies to exit the industry.
The continued growth of online media also has the unfortunate effect of lowering barriers of entry into the industry. Lower barriers of entry have caused an increase in competition that further hurts profitability. Companies that are succeeding are those that are successfully adopting leaner practices and reducing costs enough to offset the reduced revenue. Unfortunately, most of the industry is struggling to adopt lean practices and fails to compete with online media.
Source: IBIS World
The following chart "Information" is compiled by Meaden & Moore.