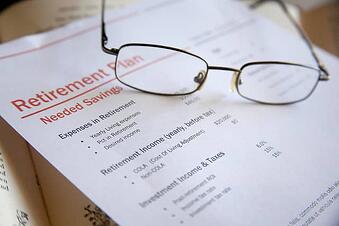 As 2014 approaches its end, our attention naturally turns to reflection but also to planning for the coming new year. Inherent in any successful benefit plan strategy is awareness and action regarding the regulatory environment surrounding your employer-sponsored plans. Below, we have compiled a few reminders of upcoming regulatory deadlines:
All deadlines below assume a calendar plan year-end:
First Quarter 2015: Helpful Hints to Navigate
January 31: When did you last apply for a determination letter from the IRS for your individually-designed qualified retirement plan? It may have already been 5 years!

We advise that you contact your ERISA counsel and discuss what may be required of you:

Action Item: If your organization's Employer Identification Number (EIN) ends in 4 or 9, you are required to file for a new determination letter from the IRS by January 31, 2015.
Similary, if your organization's EIN ends in 5 or 0, you may begin filing for a new determination letter from the IRS on February 1, 2015.

February 15: The Department of Labor's regulations on fee disclosure include a requirement to issue certain disclosures to participants/beneficiaries by 45 days after each quarter-end for participant-directed DC plans.

This disclosure is required for all participants with an account balance as of the end of the quarter.
It is likely that your TPA handles this quarterly disclosure for you. However, this is a good opportunity to monitor the process in place at your TPA to ensure that these disclosures are being mailed out to participants in a timely manner.
Note: The DOL is starting to ramp up their scrutiny of compliance with these regulations and your fiduciary responsibility does not stop at assigning this task to your TPA, so be sure to continue diligence with this process!

March 15: If your plan is subject to non-discrimination (ADP/ACP) testing (i.e. not safe-harbor), any refunds due to participants to bring the plan into compliance with this testing must be remitted to affected (highly-compensated) participants by this date to avoid a 10% excise tax on the employer.

If you have an eligible automatic contribution arrangement (EACA): this deadline is June 30.
Tips on Discrimination Testing

Work with your TPA to establish a previously agreed-upon time frame for delivery of all compliance testing results to ensure that you have enough time to resolve any issues and process any refunds due to participants by the March 15 deadline.
Review census file for proper classification of HCEs vs. NHCEs
Increase participation among NHCEs via automatic enrollment
Enact a safe-harbor contribution so as to avoid ADP/ACP testing altogether
Keep an eye on Meaden & Moore's blog for future compliance deadline updates as we move throughout 2015!

For another post about benefit plan advising & auditing, check out:
Plan Sponsor Dilemma: Missing Participants - What Should I Do?