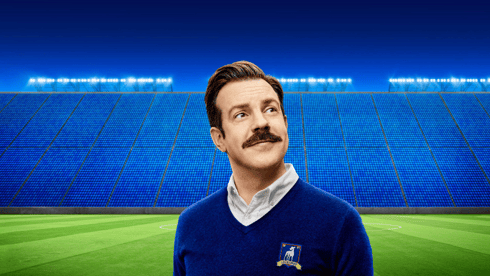 We are often asked to provide an explanation of the principles and processes behind preparing a business income loss measurement. As the world recently turned its attention to the FIFA World Cup, what better time than now to see what soccer (aka football) and America's favorite coach, Ted Lasso, can teach us about business income loss measurements.
Unfamiliar Territory
When Ted moved to England to coach the failing London team AFC Richmond, he was confused by many of the strange British customs and language differences. In a moment of confusion, he exclaims "Little tip for y'all. Fries are called chips. Chips are called crisps. And bangers aren't great songs, but they do make you feel like dancing because they're so darn tasty."
More importantly, Ted did not understand even the basic rules of soccer. Despite the fact he admitted that "You could fill two internets with what I don't know about football", he needed to quickly come to grips with the many rules and processes involved in a game of soccer. Some of this is simple, like understanding that to score a goal, you need to get the ball in the back of the net. However, other rules, like the offside rule, can be highly complex.
Similarly, with business income loss measurements, it is necessary to quickly come to grips with the operations of a new company, and sometimes a completely new industry. Just like in soccer, some aspects of business operations can be relatively straightforward and easy to understand, such as the days of operation or the number of employees. However, there are often intricacies such as seasonality, supply chain issues, or key customers that need to be understood to calculate an accurate business income loss. Just like Ted jumped into the world of football, it's essential to come to grips with the inner workings of the business from the beginning of the assignment.
Biscuits with the Boss
In an attempt to befriend his new boss, Ted caters to the British love of the biscuit (aka the British version of a cookie). Every morning, Ted makes a point to bring his new boss Rebecca homemade shortbread biscuits in hopes of fostering the new relationship and developing open lines of communication. Unfortunately for everyone involved, homemade biscuits do not tend to be a part of the business income loss evaluation process. However, Ted's gesture and continual efforts to build strong communication with Rebecca are certainly concepts that do apply.
On every claim, there is a team of stakeholders working together to evaluate the loss, including the insured and their representatives, claim adjusters, forensic accountants, and others. Clear and open communication always results in the best claim outcomes. It's vital that, from the start of the claim evaluation, we strive to develop these lines of communication. Valuable and impactful information flows from this communication, which ultimately allows those evaluating business income losses to better inform their opinions and loss measurements.
For example, clearly communicating requests for information and making timely follow-ups allows all stakeholders to remain on the same page regarding the status of the claim evaluation. Once information has been provided, having a conversation with the insured regarding our review and interpretation of that information can be very beneficial. This proactive communication allows for the avoidance of misunderstandings and also fosters collaboration in forming conclusions regarding the loss measure.
Attention to Detail
After Ted witnessed several disastrous AFC Richmond football matches, he knew he needed to make some serious changes within the club. This involved big strategic changes with formations and players, but also included small changes such as fixing the water pressure in the showers. While seeming like an insignificant change, having a steaming hot shower boosted the team's morale and had a huge impact on the quality of their play.
When calculating a business income loss, you need excellent attention to detail to recognize the seemingly minor factors that may have a substantial impact on the calculation and loss measurement. It's also essential to thoughtfully analyze the supporting financial records to identify areas worthy of additional analysis or where additional support or discussion with the insured may be needed.
BELIEVE
One of Ted's mottos is one seven-letter word, "BELIEVE". Ted used this phrase as he tried to pull together a beleaguered team into the belief that they could come together and work toward success. For many insureds experiencing a disaster event for the first time, the insurance claim process can be frustrating as they deal with many new unknowns. For insureds and the claim adjustment team, it is important to think like Ted. Working through complex losses takes time, but by believing in the team you're working with and the process, you can ultimately work together to find the fair and best outcomes. Providing context and explanation to the insured regarding issues identified, allows the insured and other claim stakeholders to have belief in the process and our role to assist in the successful claim resolution.
Conclusion
Business income calculations can be challenging, but it's important to learn from Ted and focus on coming to grips withthe intricacies of the business, making strong connections with all stakeholders, having great attention to detail, and of course, to always…BELIEVE. As Ted himself said "Taking on a challenge is a lot like riding a horse, isn't it? If you're comfortable while you're doing it, you're probably doing it wrong." Business income loss calculations are the same. You need to go the extra mile and step out of your comfort zone to put together an accurate and well-reasoned calculation. Contact a Meaden & Moore expert today to learn more.
*This blog was co-written by Hannah Dingley. Hannah has over a decade of forensic accounting experience and specializes in insurance matters, commercial litigation, and fraud investigations.