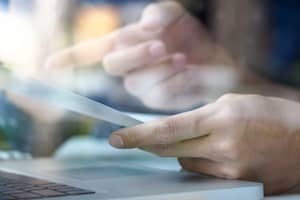 Trademark holders often turn to injunctive relief under the Lanham Act when their assets are infringed, asserting a likelihood of consumer confusion. But, if a trademark is infringed in a manner that causes actual consumer confusion, the holder could be entitled to both its own actual damages and the infringer's profits.
The Holder's Lost Profits
In the case of actual consumer confusion, the holder usually can recover its lost profits, including both past and anticipated future profits. Factors affecting the amount of recoverable profits include the presence and conduct of other competitors, general economic conditions and the holder's sales. The holder's sales — before, during and after the infringement — are particularly critical. Lost profits might be based on a comparison of the actual sales after the infringement to its projections for that period. A court may also award damages on an estimate of the sales the holder would have had "but for" the infringement, based on market share.
For future profits, the holder must have reliable sales projections prepared during the ordinary course of business, not for litigation.
Of course, courts will offset profits on lost sales with certain expenses that the holder avoided by not making those sales. Examples of these expenses include materials, parts and sales commissions.
The Infringer's Profits
A holder may be awarded the infringer's profits based on three theories — unjust enrichment, deterrence or substitution for the holder's damages. The last option typically applies when the holder can't provide sufficient evidence to calculate its lost sales. Regardless of the theory, the Lanham Act requires the holder to prove only the infringer's sales.
It's up to the infringer to provide evidence of any costs or deductions. With appropriate evidence, a court can apportion the infringer's profits so it isn't liable for profits that may not have been due to the infringement. Courts will also be on the lookout for "double-dipping" that occurs when the holder recovers damages for lost profits on diverted sales as well as the profits the infringer generated on such sales.
Beyond Damages And Profits
Notably, the Lanham Act allows a court to increase the damages award above actual damages — up to three times the amount of actual damages — and to adjust an award of infringer profits if those profits are inadequate or excessive. The trademark holder can also recover its court costs. And attorneys' fees may be awarded in "exceptional cases."