The best thing about the whole family business succession planning process is that nothing you're doing here is irrevocable. Remember to keep in mind that family business succession planning is a dynamic process – it's going to change and evolve over time.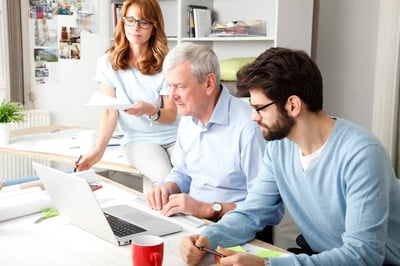 Communication is Key
If you change your mind, change the plan. The most important thing you can do is communicate. Communicate what you're doing and why you're doing it. Additionally, make sure you're communicating with the people that it's going to impact. If circumstances or situations have changed or if you've simply just changed your mind, make sure that you've engaged everyone and make sure that you circle back with them.

Be ready to deal with the issues and changes, understand why you're making them, and have everyone else understand why you're making them. Don't let the failure to communicate be your business succession plan's downfall. Collaboration and communication will empower the senior generation owners and the future owners and leaders to develop an attainable plan, increasing the probability of a successful transition, and avoiding a result where the business into which you have invested so much becomes but an unfortunate statistic.

For more information, watch our video below. Subscribe to our YouTube channel for more videos.