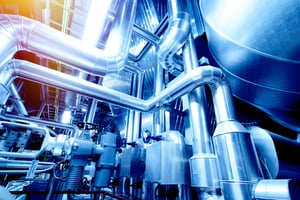 Demand and capacity planning is essential for manufacturers. And while it may seem simple to determine production capacity requirements based on current demands and continually react to changes in capacity requirements, it's not that easy.
Production capacity planning requires manufacturers to track, adjust, and scrutinize large amounts of data to strategically optimize everything from end-to-end supply chain operations to inventory management and hiring needs. Managing that data and making sound forecasting decisions can be a challenge for many companies.
By unlocking your ERP system's full potential, you can track data correctly and get a better look at your demand.
Meaden & Moore's guide, Demand and Capacity Planning: Unlocking Your ERP System's Full Potential, addresses how ERP systems help manufacturers forecast supply and production demand and capacity challenges. Download it today to ensure you're getting the most out of your ERP system.