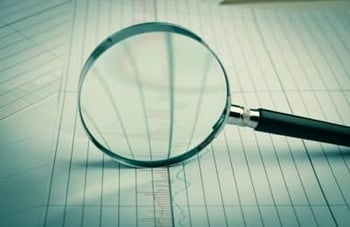 There are a number of planning techniques available to assist in deciding when to start receiving Social Security benefits. Benefits become available starting at age 62, which is below the full retirement age of 66 or 67, or can be deferred up to age 70. The longer you defer benefits, the monthly benefit rises. Regardless of when you decide to start receiving benefits, it shouldn't be done without a plan. Part of your overall strategy should consider timing your benefits with those of your spouse, which can include delaying benefits, suspending benefits, and deciding if and when to claim a spousal benefit.
The Social Security Administration has issued an alert that informs retirees of the closing of perceived loopholes in filing for Social Security benefits that have been used as part of benefit planning strategies. Three important changes are as follows:
April 29, 2016 will be the last day a retiree can file for Social Security benefits at full retirement age (currently age 66) in order to trigger a spousal benefit, and then immediately suspend the benefits so the retiree can grow their own deferred benefit until age 70. A retiree will continue to have the option to suspend benefits between full retirement age and age 70, but any individual receiving benefits on the retiree's record will also be required to suspend benefits during the same period. The change is a result of the Bipartisan Budget Act of 2015 signed into law on November 2, 2015. Under the new law, a retiree will be required to file for Social Security and actually receive benefits in order for a husband or wife to receive a spousal benefit.
Another rule being eliminated applies to restricted applications to claim spousal benefits. Currently, individuals who are between full retirement age and age 70, and are eligible to file for either spousal benefits or their own benefit, can file a restricted application to claim spousal benefits, but defer their own benefits until age 70. Once reaching age 70, the spouse changes from receiving spousal benefits to taking their own more valuable benefit. This option is phasing out. When a spouse files for benefits after age 62, he or she will be subject to the "deemed filing" rule. If you file at full retirement age or later, you will be deemed to have taken your own benefit. There will be no more switching benefits at age 70 to receive a larger check. This rule is effective for individuals who attain age 62 after December 31, 2015.
The final change under the new rules relates to retroactive lump sum payments. Previously, if a retiree voluntarily suspended benefits and later reinstates the benefit, he had the choice to start receiving benefits at the higher deferral rate, or he could receive retroactive benefits in a lump sum and resume payment at the original benefit rate. Under the new rule, beneficiaries can no longer elect the lump sum payment starting April 30, 2016.
Retirees hoping to use the file and suspend strategy or take advantage of receiving retroactive benefit payments have a short window to file for these benefits before they expire. We are awaiting further guidance on these rule changes. In the meantime, Meaden & Moore has the tools in place to help you plan for and identify the best strategy for your social security benefits. Please call Karen McCarthy or Natalie Takacs at 216.241.3272, for more information.