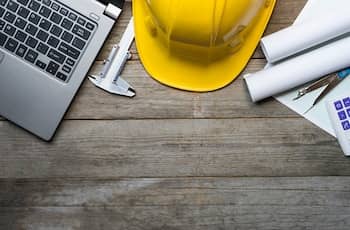 The following overview of construction industry trends is part of a larger series of industry reports that will be published between August and October 2017 for the benefit of our subscribers. Data and information provided is cited from IBIS World, a global business intelligence leader specializing in Industry Market Research.
In 2016, Meaden & Moore clients in the construction industry experienced a 4.8% decrease in revenue. This decrease was offset by a 6.3% decrease in cost of sales, allowing for a 17% increase in net income. The construction industry as a whole experienced unexpected revenue growth at 7% in 2016. Most of the industry growth in 2016 occurred during the fourth quarter as commercial, multifamily housing, and public work construction unexpectedly skyrocketed. In comparison, by October of 2016 the year's growth was expected to be 1%. Revenue for the industry is expected to increase 5% in 2017 as conditions stabilize.
Much of this growth is expected to come from single family housing, which is expected to rise 12% as millennials begin to switch from renting housing to buying their own homes. This transition is happening slower than for past generations because of economic uncertainty.

Labor continues to be an issue with the industry as skilled labor becomes more difficult to find. Along with increased revenue in the fourth quarter of 2016, employment increased similarly as construction companies required labor. The increase in labor costs represented the greatest increase in costs for the industry.

The current presidential administration poses uncertainty for the industry, as its plans for improving infrastructure and large construction products will provide large growth opportunities for the industry. Current plans for a trillion dollar investment in infrastructure are currently being debated in congress. At the same time, the administration's immigration, labor law, and tariff policies pose a large threat to the industry as labor costs increase, and input costs could potentially rise if unfavorable tariffs are enacted. This uncertainty makes construction lenders hesitant, as the risk or the entire industry rises. Whatever policies are enacted by the presidential administration, the effects are likely not to come into effect until after 2017.

Overall, the outlook for the construction industry is positive, as it is expected to steadily grow over the next few years.