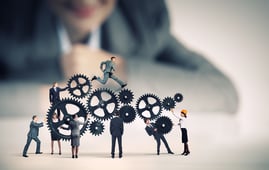 On April 14, 2020, the SBA issued an updated "interim final rule" and updated its FAQs relative to the Paycheck Protection Program. The updated interim final rule provides detailed guidance primarily for self-employed individuals who file Schedule C with their 1040. The guidance provides the detailed steps necessary to calculate the maximum loan amount for those with self-employment income from Schedule C on Form 1040.
One important aspect of the new guidance is the clarity provided for partners in partnerships. Specifically, this updated guidance states that: "…if you are a partner in a partnership, you may not submit a separate PPP loan application for yourself as a self-employed individual. Instead, the self-employment income of general active partners may be reported as a payroll cost, up to $100,000 annualized, on a PPP loan application filed by or on behalf of the partnership."
This guidance should be helpful for those self-employed individuals and partnerships still considering applying for a PPP loan. We will have to see if further clarification comes out with regard to the reference to "general active partners" in the statement above.
As always, feel free to contact us with questions as to how this may apply to your situation.