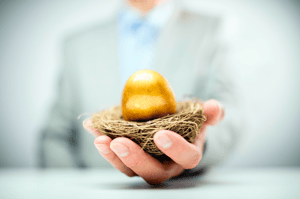 An employee stock ownership plan (ESOP) is a type of retirement plan that helps employees obtain ownership of the company they are employed by. An ESOP can be an exit strategy for an owner of a privately held company. There are different types of retirement plan options to offer employees if you are an ESOP.
Plan Types and Characteristics
401(k) plan
Opportunity for employees/owners to save
Contributions through payroll deduction
401(k) pre-tax deferrals
401(k) Roth deferrals
401(k) match

Discretionary
Typically based on 401(k) deferrals
Safe Harbor 401(k)
Standard match of 100% of first 3% deferred and 50% of next 2% deferred
Standard nonelective 3% of compensation
Allows all employees, including highly compensated, to maximize 401(k) deferrals
Eliminates 401(k) nondiscrimination test
Notice required before plan year starts
Encourages employees to defer
Profit Sharing
Discretionary employer contributions
Allocation formulas

Based on compensation
Integrated with social security
Cross-tested formula

Allocations can be limited, last day and/or hours requirement
Cash Balance/Defined Benefit
Employer commits to paying an employee a specific benefit for life beginning at his/her retirement
Based on factors such as age, earnings, service
Earnings are the responsibility of the employer
Employers can generally contribute higher amounts than in other types of plans
Substantial benefits can be provided to key employees
Benefits can be offset with other plan benefits
Non-Qualified
Benefits to employees
Funding
Benefits to Employees
With so many choices available, it's a good idea to research what type of plan is best for you. Offering the right benefits and you can jumpstart your business' growth. Check out our previous blog with some tips on how to determine if an ESOP is right for your business.
*This blog was developed from a presentation that Michelle Buckley, CPA, AIFA® at Meaden & Moore and Florence Zabarsky, ERPA, QKA at Zabarsky & Associates, LLC gave at the 4th Annual Great Lakes Regional ESOP Conference in October, 2018.