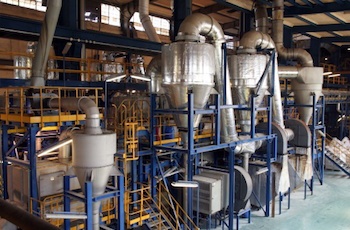 The following overview of the chemical manufacturing industry trends is part of a larger series of industry reports that will be published between August and October 2017 for the benefit of our subscribers. Data and information provided is cited from IBIS World, a global business intelligence leader specializing in industry market research.

In 2016, Meaden & Moore clients in the chemical manufacturing industry experienced an average decrease in revenue of 1.2%, but due to a decrease in costs of sales, gross margins increased 1.1% and net margins by 1.2%. The chemical manufacturing industry as a whole has matched the decrease of 1.2% in revenue over the last five years. This downturn is expected to reverse and turn into an average increase of 1.7% over the next five years.

Demand for chemical manufacturing is highly dependent on demand for other industries, particularly manufacturing and construction. Chemical manufacturing is tied closely with other forms of manufacturing, particularly automotive manufacturing and construction. This is because chemicals are common inputs for both of these industries – and both industries make up a large portion of chemical demand. Total manufacturing and construction in the U.S. is expected to rise over the next few years, increasing demand for chemicals. However, automotive sales are expected to decrease, hurting demand.
Unfortunately for the chemical manufacturing sector, photographic chemicals are a major part of the industry. Photographic materials are increasingly becoming less popular as digital camera usage continues to supersede film camera usage, lowering the demand for certain types of chemicals. Due to the industry's reliance on photographic chemicals, disposable income is also an important contributor to chemical demand. Disposable income is expected to rise over the next few years, helping to increase demand. Crude oil is another major input for many chemical manufacturers, as it is used to make many other chemicals. The estimated 2.5% increase in the price of oil over the next few years is expected to hinder the growth of the chemical manufacturing industry, ultimately shrinking its profit margin.
Increasing environmental regulations are also hurting industry profits, as Congress becomes more interested in decreasing greenhouse emissions. These regulations will increase costs for the industry, hurting profits.
Source: IBIS World
The following chart, "Manufacturing - Chemical," has been compiled by Meaden & Moore.