Back in January, I posted a blog titled Commercial Construction – "The Big Story" in 2014?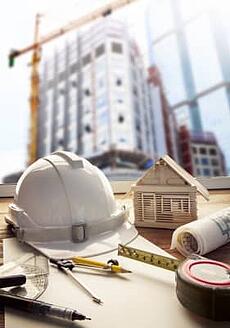 The premise of the post was that CNBC's Mad Money host Jim Cramer predicted that commercial construction growth would surprise many experts. In fact, he proclaimed it would be the big story in 2014.
Now that five months are behind us, let's take a look at how Cramer's prediction is staking-up against economic data? The following table presents the estimated increase in construction put-in-place during 2014. This data is derived from FMI's Construction Outlook through first quarter 2014.
FMI's Construction Outlook

Nonresidential Building

2014 - Growth of Construction Put-in-Place (CPIP)

Nonresidential Building
2014 Growth
Est. CPIP
% to Total

Lodging

13%

$16,110

3%

Office

2%

$39,252

7%

Commercial

7%

$52,622

9%

Health Care

2%

$41,822

7%

Educational

3%

$83,058

14%

Religious

1%

$3,480

1%

Public Safety

1%

$9,721

2%

Amusement and Recreation

2%

$15,371

3%

Transportation

7%

$44,357

8%

Communication

1%

$16,018

3%

Manufacturing

5%

$52,057

9%

Subtotal

4%

$373,868

63%

Nonbuilding Structure

Power

5%

$91,237

15%

Highway and Street

1%

$82,234

14%

Sewage and Waste Disposal

2%

$22,162

4%

Water Supply

4%

$14,418

2%

Conservation and Development

2%

$6,063

1%

Subtotal

3%

$216,114

37%

Grand Total
8%
$589,982
100%
Nonresidential (i.e. commercial) construction put-in-place is expected to reach $589,982 billion, an 8% increase from prior year.
With a less than robust overall economy, 8% growth should be welcomed, but probably not the Big Story of 2014. Particularly in that residential construction is expected to increase 14% on a year-over-year basis.
Nonetheless, there are a few bright segments within the nonresidential space.
Lodging construction for example is expected to increase 13%. FMI reports that 591 hotels are to open in 2014, up from 500 in the prior year. Although lodging only comprises approximately 3% of total nonresidential construction, a 13% increase is remarkable.
Other positive signs include an estimated 7% increase in commercial and transportation construction and a 5% increases in manufacturing and power construction.
Increases in investment in these industries would seem to bode well for the US economy. For instance, investment in transportation and power creates a competitive advantage for American commercial and manufacturing industries, as goods and services are transported more efficiently, while domestic energy resources help to lower the cost of power.
On the other hand, industries such as health care and education are only expected to increase 2% and 3%, respectively. Uncertainty surrounding new health care regulations and state and local budget issues no doubt impact investment in these industries.
My take is that commercial construction probably won't be the Big Story of 2014, but 8% annual growth certainly outpaces the US GDP, which increased a mere 0.1% during the first quarter.
In fact, FMI reports that annual growth rates for nonresidential construction will continue at 8% through 2016. This rate out-performs last year at 6%, and most commercial contractors that I speak with had a solid 2013.
Read another post by Aaron: Construction Industry Accounting: New Standard on Revenue Recognition