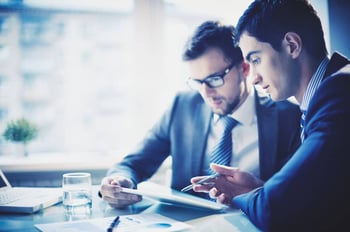 At this point, you've already put some thought into implementing an ESOP and feel that it could be a viable option for you as you enter into a succession plan. When making your final decision, however, there are a few things about the ESOP process you as a business owner should be sure not to overlook.
Employee Culture
Are your employees the type of people who have entrepreneurial flair? Will they be able to continue building the business that you started? In order for an ESOP to be effective during a succession, the answer to both of these questions should be a resounding yes.
Financial Support
Will the company be able to support the implementation of an ESOP? Hiring a third-party consultant to do a feasibility study will shed light on whether or not an ESOP can be financially supported by your business. This independent consultant will outline your business goals and sit down with you to understand what is going on with the transaction and what you as a business owner wish to accomplish. This consultant will also look at your books and records to ensure that there is adequate cash flow to fund the ESOP and that you have adequate cash flow to service any debt that may be taken on.
For more information on ESOPs and the importance of ESOP companies, watch our video below. Subscribe to our YouTube channel for more videos.