Higher Turnover May be Great for Inventory but Not so Much for Your Audit Team
Auditor that could be your kid – "What on earth is demurrage?"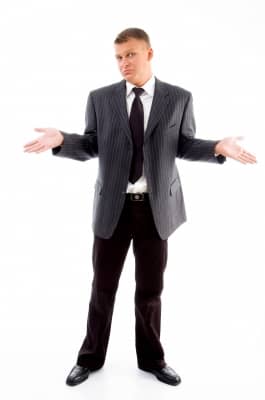 You – "Seriously? What do your workpapers say from last year about it? Or maybe try using this thing called Google."
Or, in the scenario that you get an auditor that knows everything there is to know.
Auditor that could be your kid - "Um, I think you may have spelled decoupage incorrectly. I didn't know your company also sold paper art. Why didn't you tell us about this…WHAT ELSE ARE YOU HIDING?!"
So there he is, that fresh young face right out of college, glancing at his list of questions while you enter hour number two of explaining your business to him. What happened to the young lady from the last couple years? Why do you have an entirely new team this year? Why is one of them still a sophomore in college and looks like his mom didn't have a chance to iron his "work clothes" last night?
All excellent questions and the answer is very likely that the group you had the last couple years left the firm for new positions elsewhere, and this is the B squad they could cobble together at the last minute to make sure at least someone came out to do your audit. Hopefully this doesn't sound familiar, but high turnover at some accounting firms can lead to this, so how do you avoid it?
Staff turnover rates can vary depending on several factors including firm size, location, and industry specialization, and the overall economic conditions. According to a 2021 survey by the American Institute of CPAs (AICPA), the average staff turnover rate for CPA firms in the United States was around 15.7%.
Well, the easiest thing to do is to find a firm that doesn't have high turnover, especially at the middle management ranks, since these are the people you deal with day to day during the audit. Having the same partner is great, but when you see him for an hour once a year, it doesn't really help the flow of the audit very much. Consistent staffing also leads to efficiencies in the process, reducing the time you have to spend on the audit, which I'm sure most of you wouldn't mind. But that's easier said than done.
When you're choosing a firm some questions you can ask to assess the firm's approach to consistent staffing are:
What is your staff turnover rate?
How does your turnover rate compare to the industry average?
Who will be working with us and how long have they been with the firm?
How long have some of your other clients had the same staffing?
Inevitably there will be some turnover, how does your firm handle staffing changes so there isn't an impact on your client?
Also, most firms will provide references, so ask those references about their staffing consistency experiences too.
Having as consistent a team as possible is critical to excellent client service. You can always meet with some of the staff before making a decision to see how long they've been at the firm, how long they've been on the same clients to help you confirm what you've been told about staff turnover and also to see who you'll be working with. It's an option that's always available to you when you meet with Meaden & Moore, because we're confident in our personnel and their abilities. We don't have any hesitation about putting the people that will work on your account in front of you during the proposal process. And we know how to iron our own clothes. Well, most of us do.
Speak with a Meaden & Moore expert today to learn more.
Image courtesy of imagerymajestic at FreeDigitalPhotos.net