Melissa Gallop has joined Meaden & Moore as a Senior Manager with the firm's Tax Services Group. Ms. Gallop will be working closely with Meaden & Moore's Personal Tax Advisory Group in our Cleveland office.
Prior to joining Meaden & Moore, Ms. Gallop worked at MTD Holdings and Oaktree Family Services. Melissa's unique background ranges from serving the needs of private company family shareholders in a Single Family Office to a more diverse client base at a "Big Four" accounting firm. Melissa focuses on tax planning and compliance services for individuals and executives and does so with the highest level of service that one would expect from a trusted business advisor.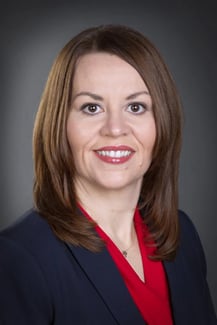 "Ms. Gallop's collaborative style in her approach to client service fits in well with Meaden & Moore's culture. She will be an excellent addition to our firm," states Karen McCarthy, Vice President and Director of Meaden & Moore's Personal Tax Advisory Group.