Meaden & Moore announced the election of John Nitti to Vice President.
Mr. Nitti serves in the Investigative Accounting Group in our Chicago office and has been with the Firm for over 14 years after having interned for several years. He is a graduate of Northern Illinois University where he majored in accounting.
Mr. Nitti is an active leader in the Firm and in the Chicago insurance market. He spearheads many industry training and marketing events for our clients. He is tenacious when it comes to client service and meeting client expectations. His technical expertise, business development, and staff mentoring and development are unparalleled in the profession.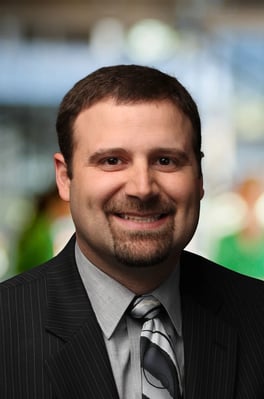 "Mr. Nitti embraces the firm's commitment to technical proficiency, continuous improvement, relationship development, collaboration, and innovation. He has shown a passion for helping our clients succeed and has actively worked to teach, mentor and help out team members throve and be the best they can be. Clients and colleagues recognize and respect the dedication and value he brings to their relationships," James P. Carulas, Chief Executive Officer at Meaden & Moore.