Many owners of family businesses procrastinate when it comes to succession planning because it raises difficult questions. In fact, just one-third of family businesses have formal succession plans in place.
However, in order to protect the long-term health of your business, you should start planning for the future as soon as you can.
Download this guide to learn why it's never too early to start succession planning, where planning should start, and what a successful succession plan looks like.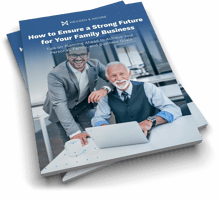 Fill out the short form on this page to download your copy.