The end of 2019 saw full backlogs and project pipelines, as well as strong prospects for growth. Then last year's economic distress, severe weather, political upheaval, and once-in-a-lifetime global pandemic took a toll on every industry.
However, these factors threatened to make 2020 even more difficult to navigate for those in construction, especially with the Fixing America's Surface Transportation (FAST) Act already set to expire in September.
Download this whitepaper to learn about the factors that have affected the construction industry since early 2020 and what 2021 has in store.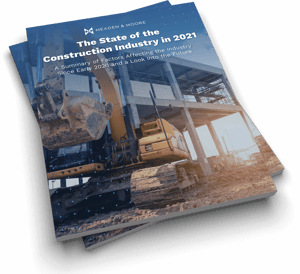 Fill out the short form on this page to download your copy.